HI GUYS- Jen here real quick to let you know that baby Evin and I are home and I am on the mend. I hope to post pics of him tomorrow. HUGS AND LOVES AND ENJOY THE DARLING GUEST POST! jen
Hellooooooooo Craft-O-Maniacs!!!

I'm Vanessa from

Lella Boutique

.
I have been quilting since I was sixteen years old and can never seem to quench my fabric appetite. I decided to start my blog last February to document my crafting adventures and educate my friends on how I do what I do.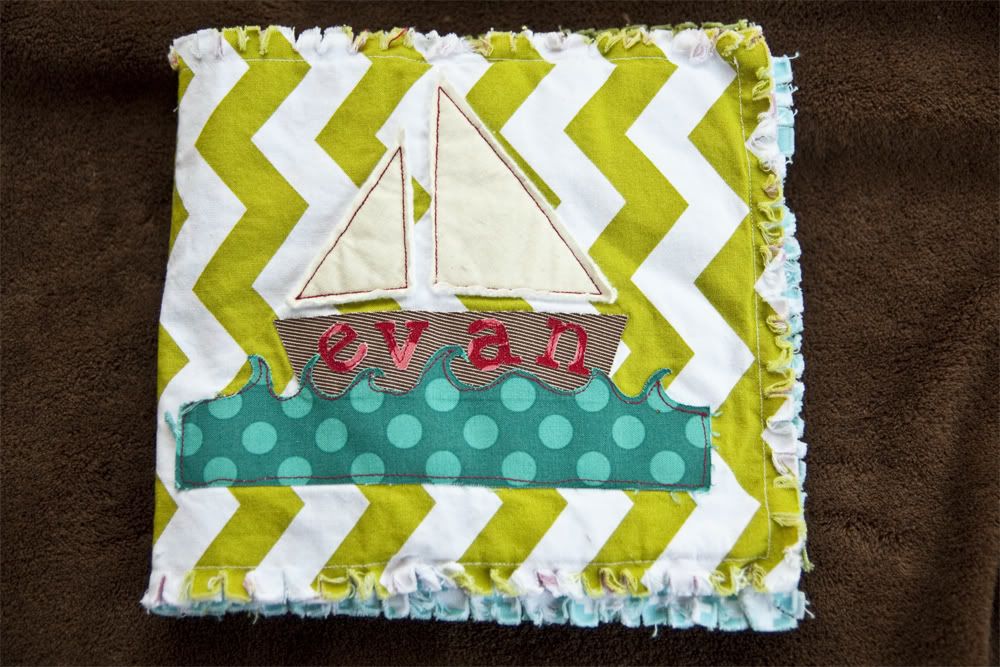 If you know me at all by now, you know that I love to make things out of my leftover scraps of fabric. Check out this adorable

baby texture book

I made for Olive's little friend down the street!
You can make it as simple or as detailed as you like! To make the basic fabric book, you will need

six 8x18"

rectangles

in assorted colors and

six 7" squares of batting

.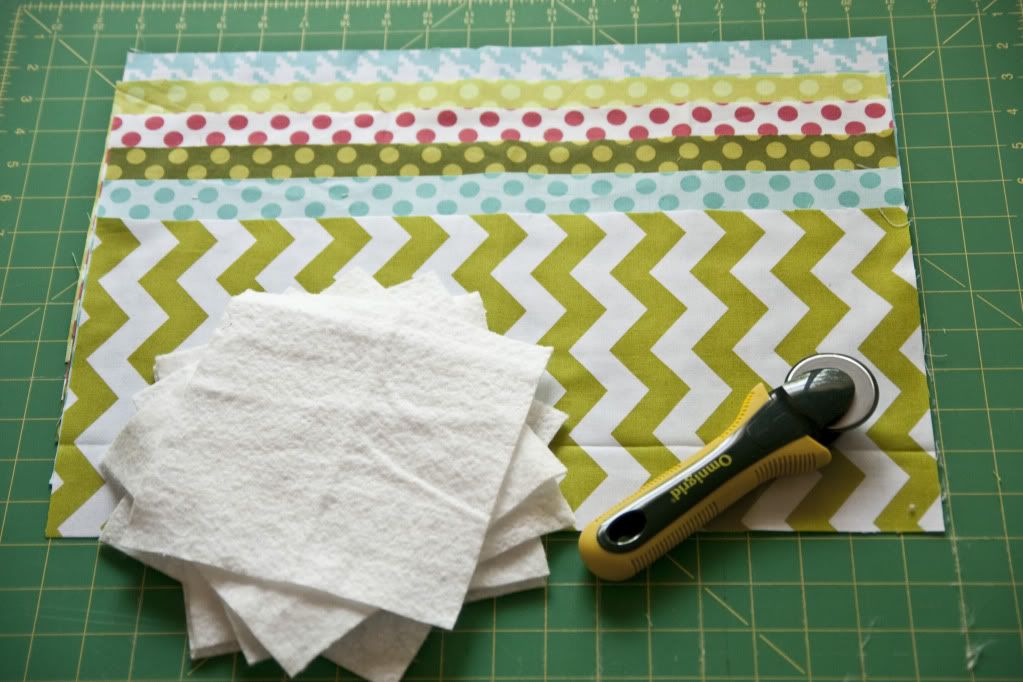 Fold each fabric rectangle in half and

iron the crease

in place. This ensures equal page sizes. This "divider" will also help us arrange and center our shapes on each page. Later, it will aid us in centering the batting square on each side, and serve as a marker to help us bind the book together.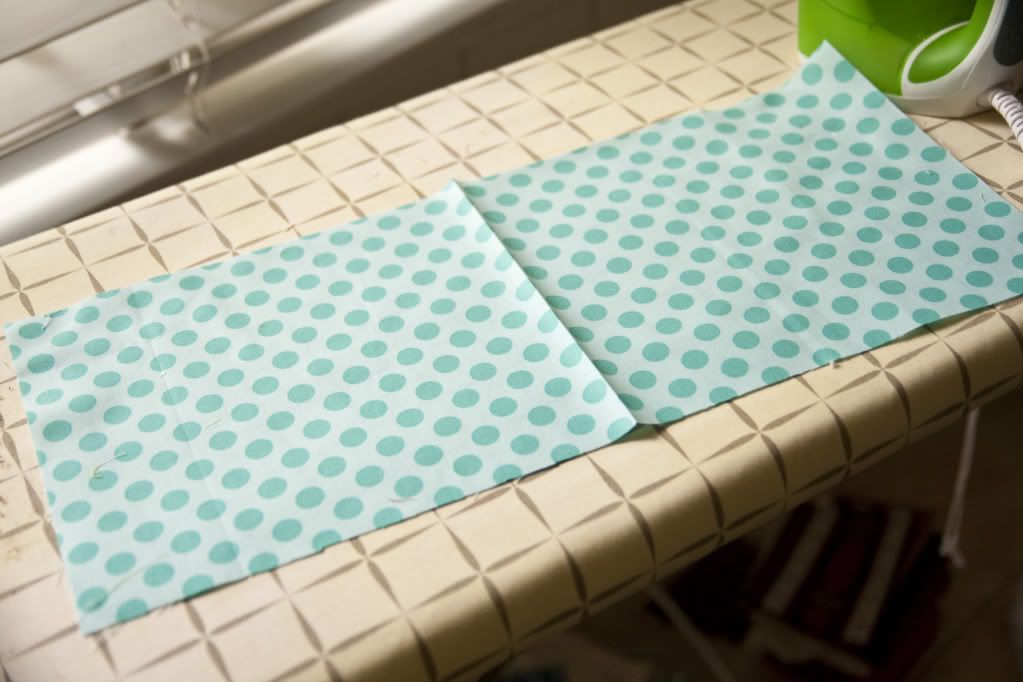 In order to include a

variety of textures

, round up any appropriate scraps and embellishments you might want to use. If the variety at home is sparse, take a trip to your local craft store and check out what they have to offer.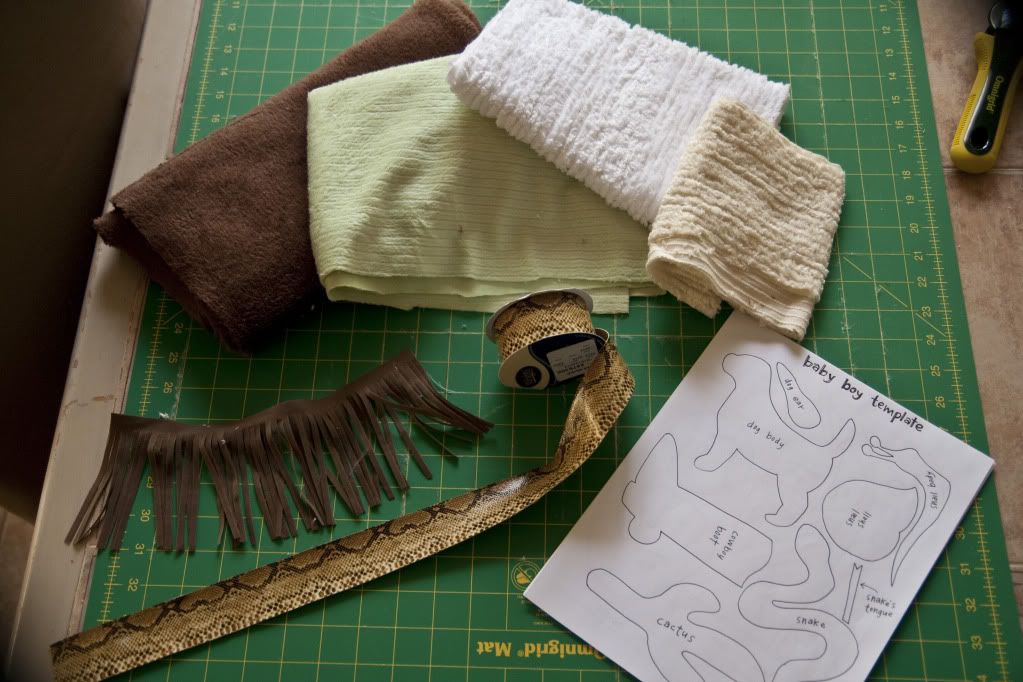 This baby book requires some planning ahead! Lay out your fabric rectangles in a column and

place page markers

(see below).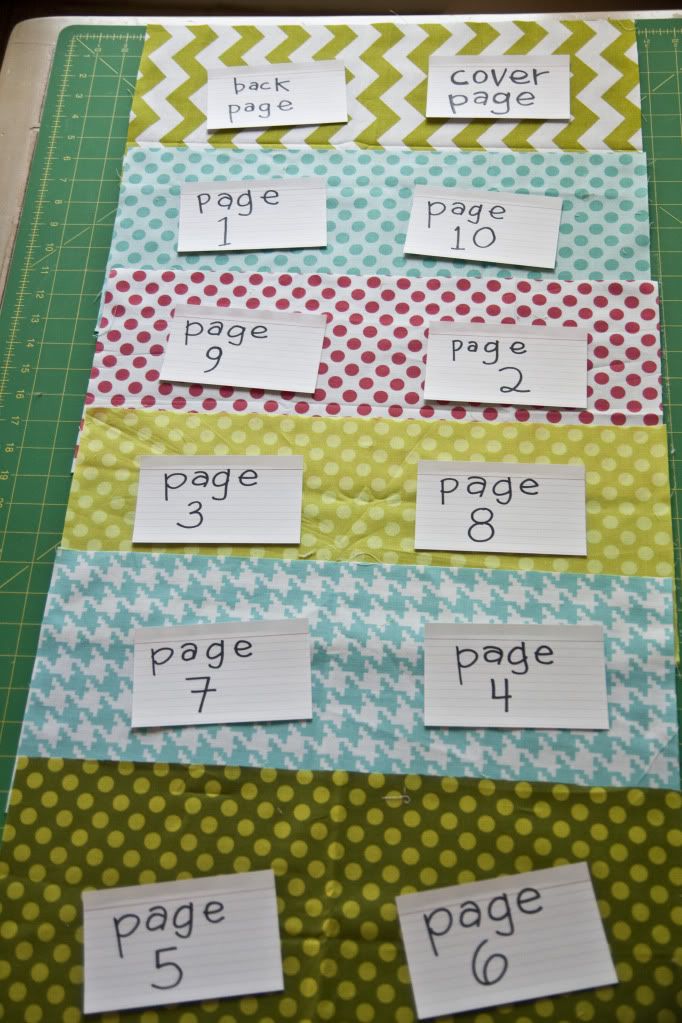 Sketch your

design

on paper so you can decide what will fill the pages of your book. I've jumped way ahead to show you what I came up with. My shapes are complex and detailed--but yours don't need to be like this if you don't want to put in all that work. A

simple shape book

with circles, squares, and triangles could be just as cute!
After your initial sketch is finished, you will need to

create a template (pattern)

of the full-scale shapes. If you'd like to use my baby boy template, click here. ( $1 for the 3-page PDF download to help offset all of the time I put into creating it.)
I always use an

iron-adhesive method

when I need to cut out shapes. I find that it makes the work easier and always looks great! See the full tutorial here.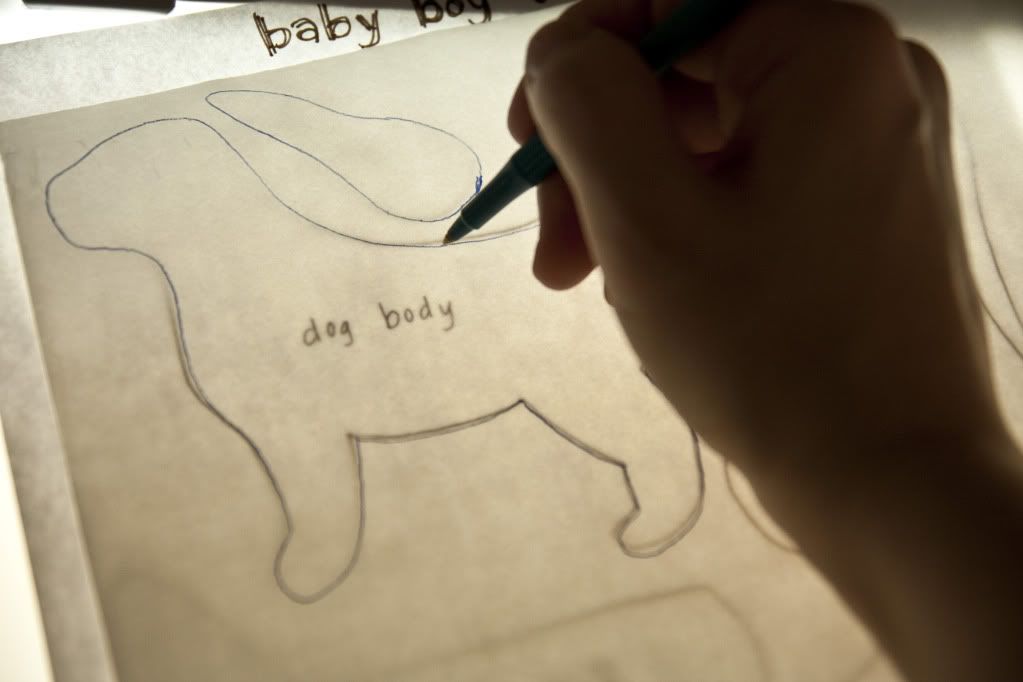 Arrange the shapes onto the pages and

iron them in place

. Whether I've used iron-adhesive or not, I stitch

all shapes

in place. (Pin them beforehand if you need to.)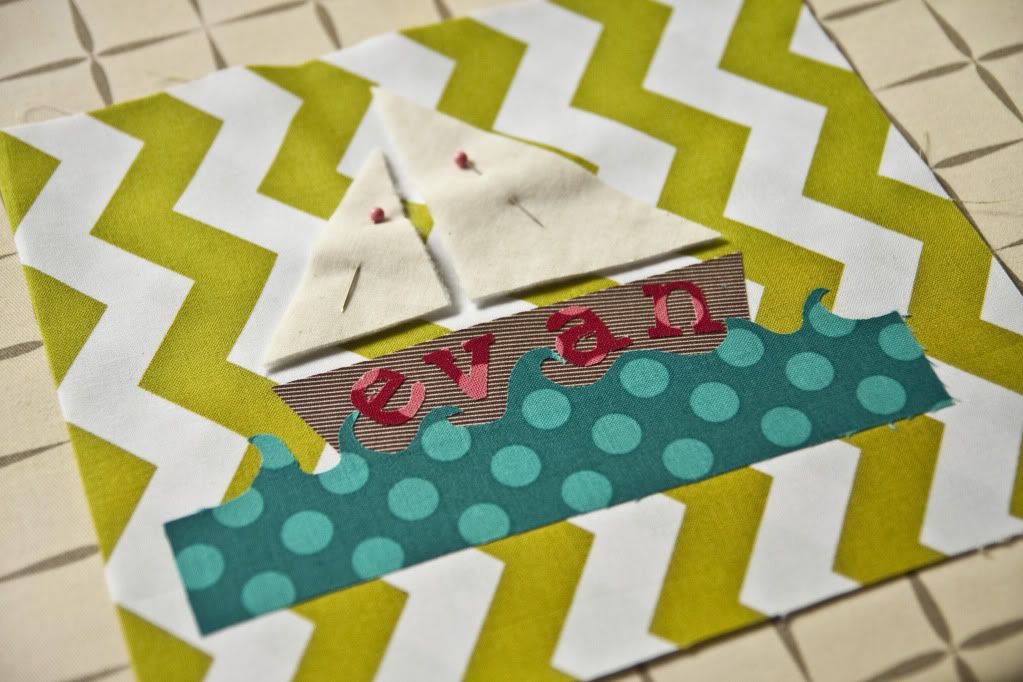 I also decided to

add letters

to personalize this baby book. If you'd like to do this as well, see my fabric letter tutorial here.
You can add trim, buttons, and other

embellishments

to give it variety. Once everything is stitched down, take the first two rectangles in your column.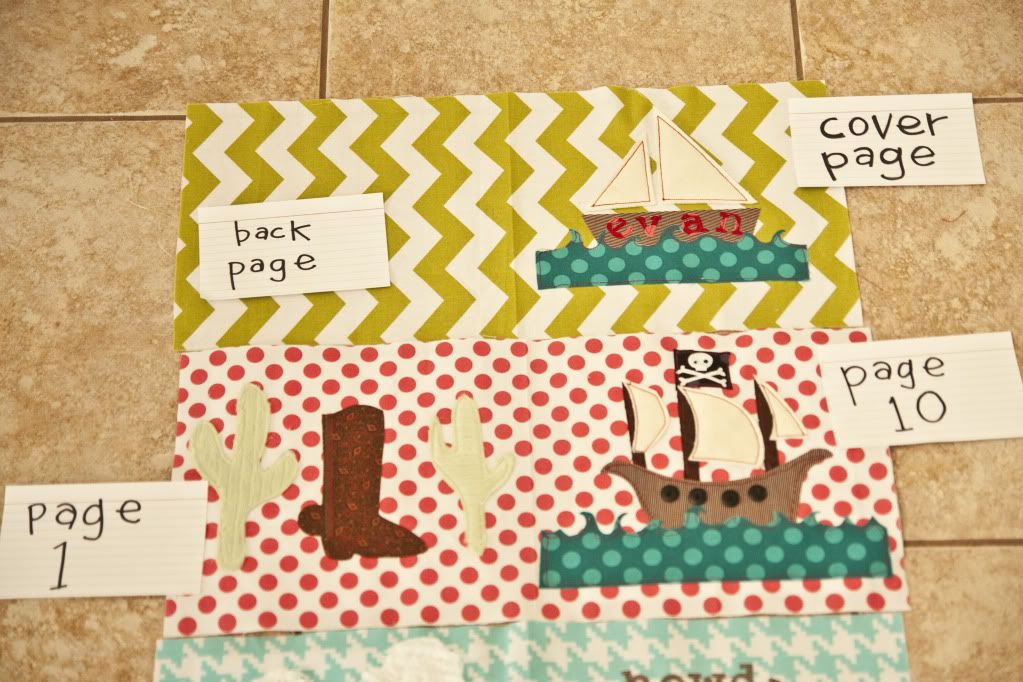 On a flat work surface, lay down the first rectangle (face down) and

center a square of batting

on each side or "page." Lay the second rectangle on top (facing up), making sure that all rectangle

edges line up

.

Pin the layers in place

so they won't shift while sewing them together. Are you dying over the pirate ship yet? I think I'm going to have to make a pirate quilt soon!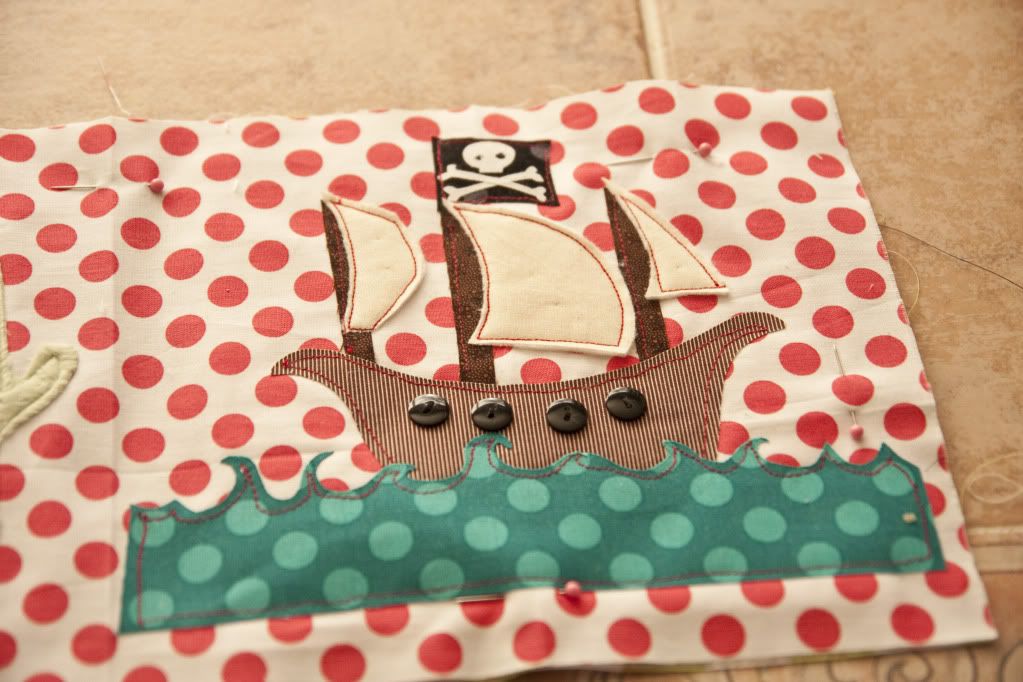 Stitch around the rectangle's perimeter using

1/2" seam allowance

.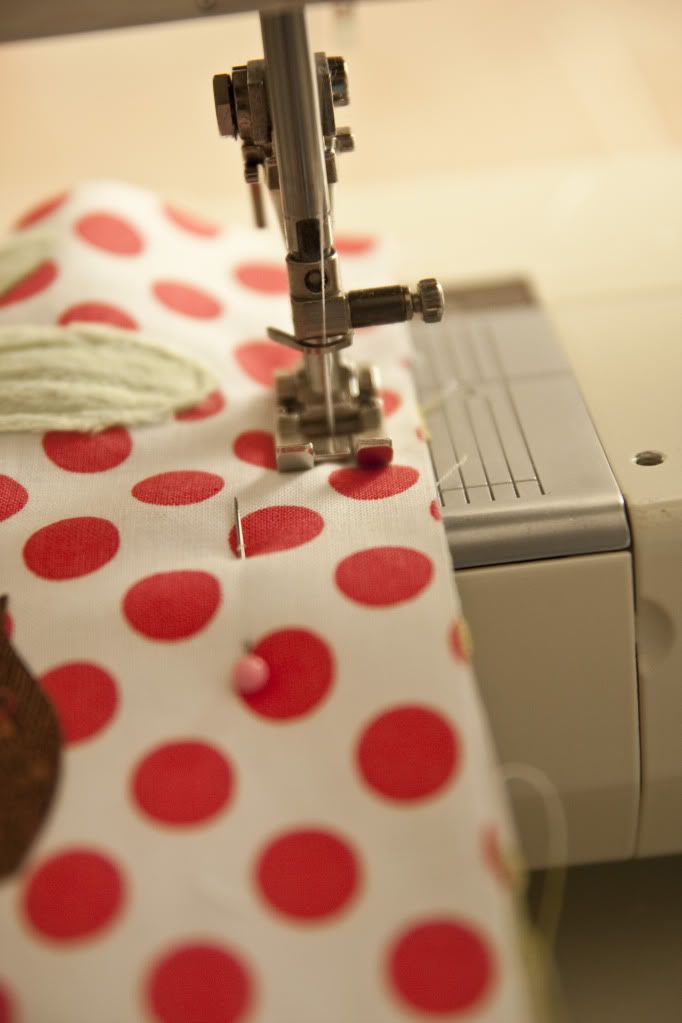 Take the next two rectangles from the column and sew them together using the same steps. Repeat a third time with the final two rectangles in the column. Next, make a new column with the following pages facing up: (1 & 10); (3 & 8); and (5 & 6).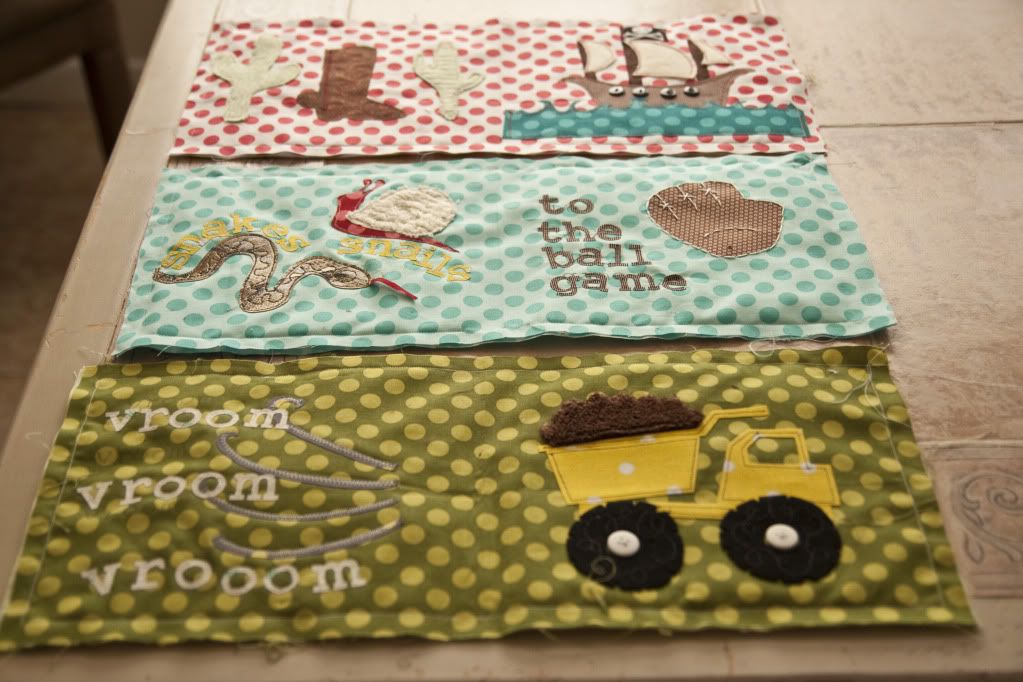 Stack

the rectangles so that pages 1 & 10 are on the bottom, 3 & 8 in the middle, and 5 & 6 on the top. (I've staggered the layers below to demonstrate.)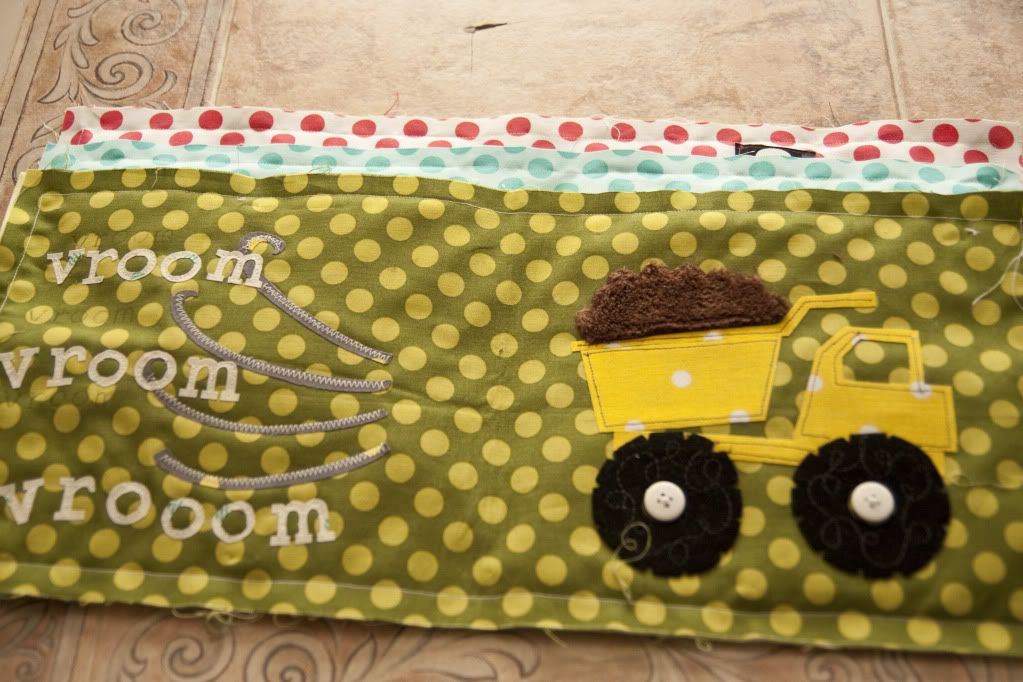 Line up the edges and

pin in place

. (Before you sew, feel free to close the book and preview to check that everything is in the right order.) See the ironed crease? It marks where we need to sew the book together.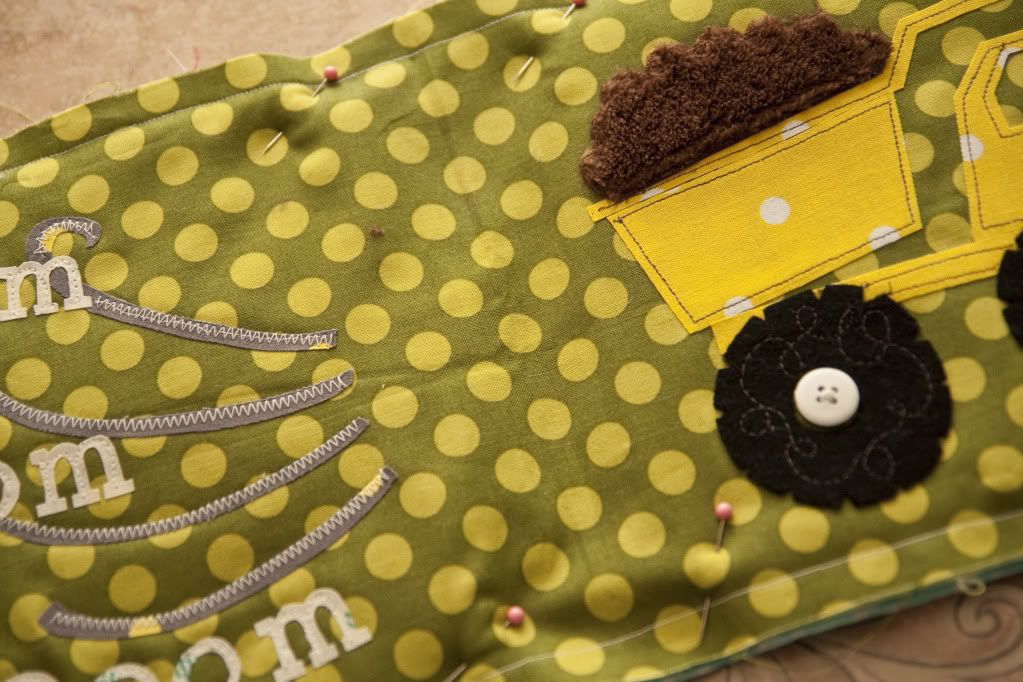 Start the needle so it will go down where the ironed crease meets the perimeter stitching. I used a zig-zag stitch.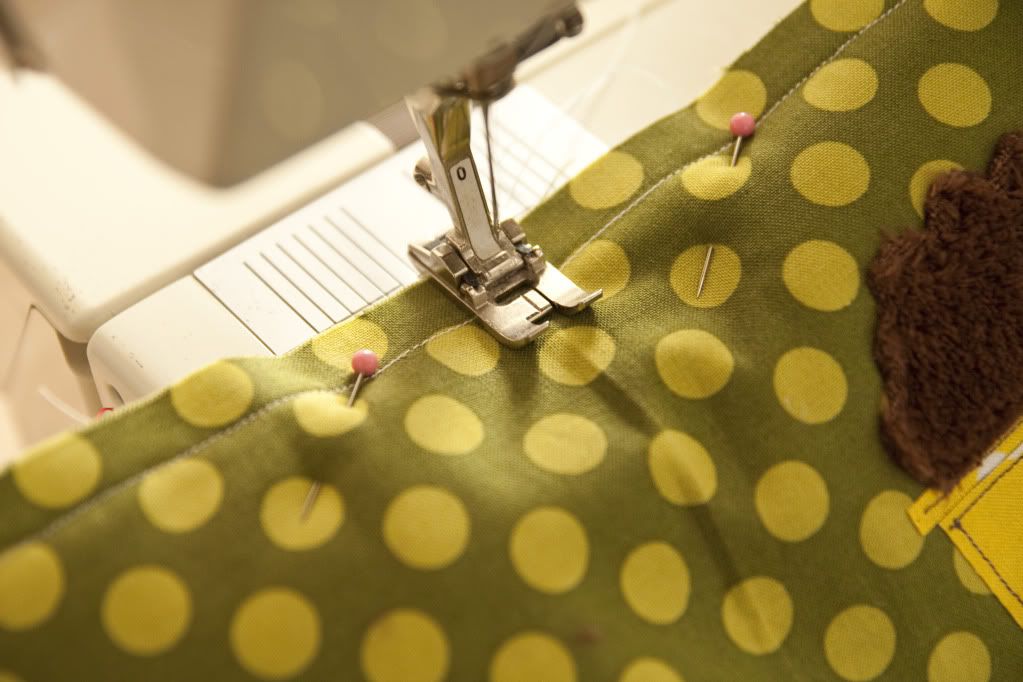 Clip the edges up to the seam allowance (on all pages) and throw the book in the wash to fray.
The fraying adds another level of texture to the book!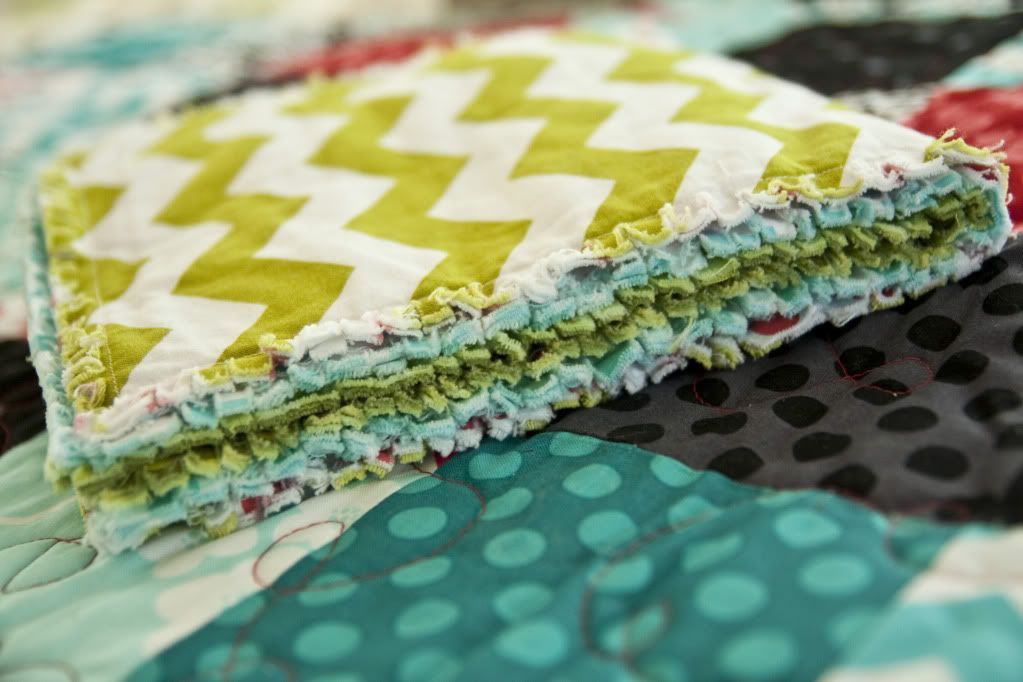 I love how it turned out!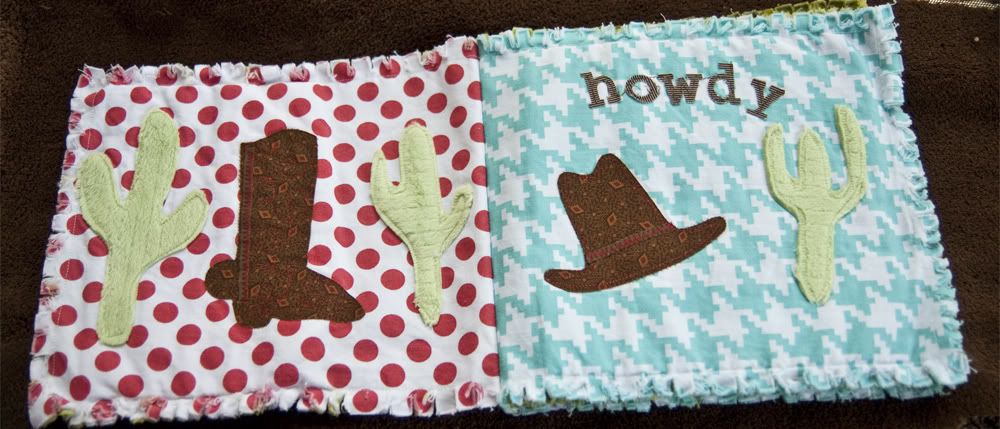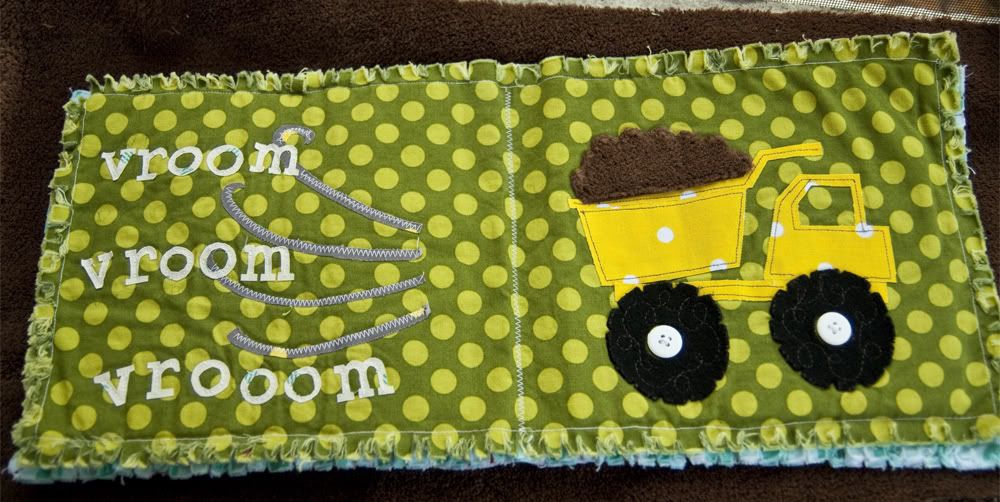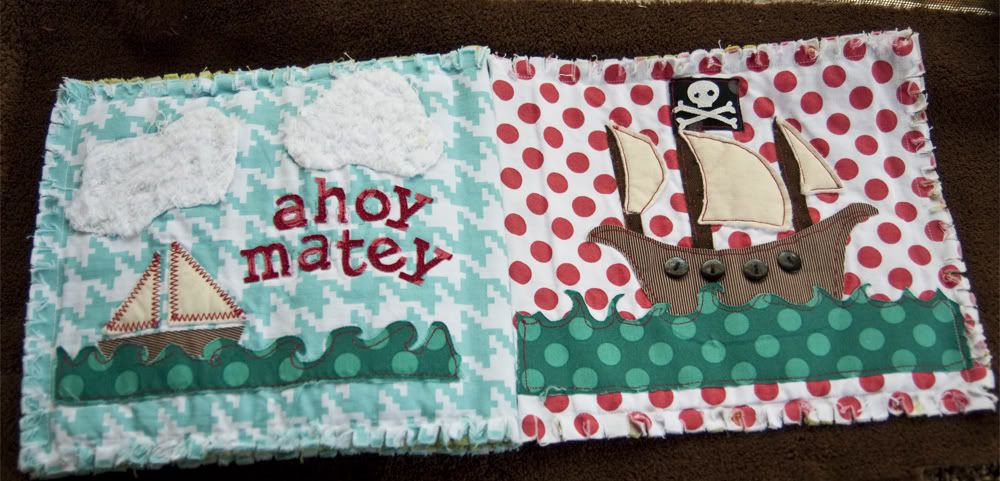 Next week I will have the baby girl version to show off!
The minute I saw this linked up to my Link Party I was in love! not just because of the name on it, but because its just darling as can be. Love it winks- jen-C.O.M.