This is a Sponsored post written by me on behalf of Revlon for SocialSpark. All opinions are 100% mine.
Revlon is looking to inspire woman and push them out of their comfort zone.. (believe me putting on red lipstick did the trick) I somehow totally embraced the red lipstick and red lip butter. My little girls, EXACT WORDS WERE "Mom I love your red lips!" she then followed with "mom can I have some on?" I put some on her... too. After all girls just want to have fun.
I will be honest trying the REVLON Red "Cherry Tart" lip butter and the REVLON "Fire" lip gloss wasn't easy. I truly was terrified. I have always wanted to wear red lipstick, and I guess I look better in it as a brunette then I did when I was blonde. That is just me, I have seen plenty of blonde's rock the red lipstick. Hello' "Gwen Stefani." Anyway, it might of been scary, but I did it. You just have to find the right shade and play around. I blotted my red lipstick to help subdue it. None the less, its not permanent .
I just love the concept Revlon has behind their beauty products. STEP OUT of your COMFORT ZONE, and what better way to do that, than to experiment with makeup. Its not some crazy hair cut or hair color, its makeup, if you dont' like it then wipe it off, and try again. HAVE SOME FUN BEING A GIRL! Being a girl truly is fun, I love it.
So Revlon is delivering functional makeup tools and products to help us all come out of our comfort zone and express ourselves. Hey we only live once... IT MIGHT AS WELL BE GOSH' DARN FABULOUS, RIGHT?
I loved playing with my Revlon Expressions Experiment Kit. I am a HUGE fan of the makeup primer! where the heck has it been all my life? HA! I don't think I will ever do my makeup without a primer or eyelid primer. BOTH SO FAB.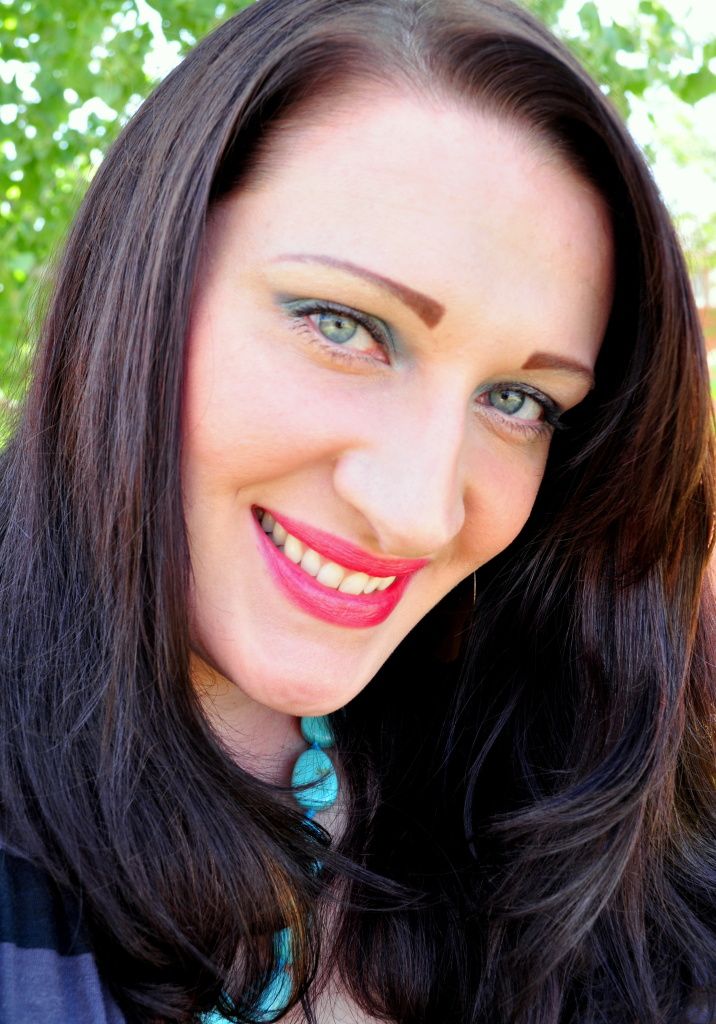 BEFORE AND AFTER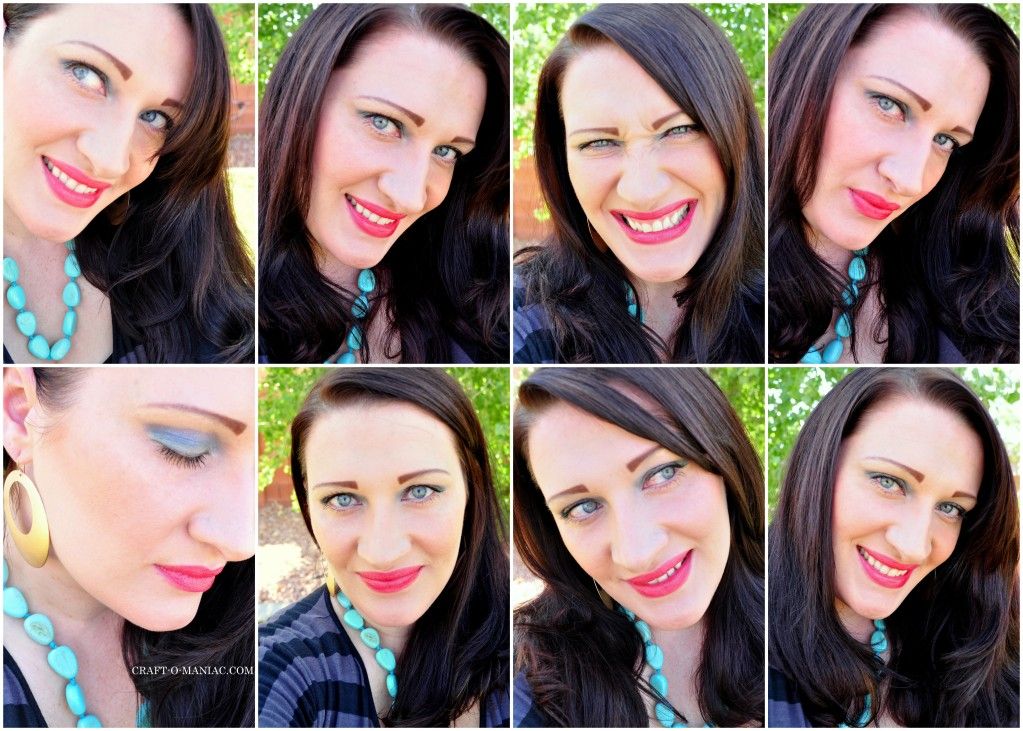 Revlon Expression Experiment
lipstick
nail polish
eye shadow